"The best way to control the opposition is to lead it ourselves."
Only a man as sinister as Lenin could utter these words, and although it's uncomfortable to consider, it's very much a reality we face in America today. Fake conservatives and phony Republicans are the lowest of the low, preying on freedom-loving patriots who give them their trust - and their money.
There's way too many of these idiots to list here, so the focus of this article will be on the five worst - and most convincing - right wing grifters. Although I'm taking jabs at some popular and trusted right wing voices, don't think I've dyed my hair purple and changed my gender - I'm just demanding better leadership.
Anyone on Fox News
It's an open secret that six companies own a vast majority of mainstream media, including Fox News. Headed by a billionaire tycoon Rupert Murdoch, News Corp owns essentially everything with the name 'Fox' on it as well as National Geographic, FX, Regency, the New York Post, and the Wall Street Journal.
On the surface, it may not sound like a big deal - but the fact that News Corp is the only mainstream source of Republican and Conservative news and opinions is a very big deal. Having a monopoly on what news right-leaning Americans consume allows for endless possibilities of manipulation, which we have seen multiple times from Judge Jeanine, Sean Hannity, and yes, even Tucker Carlson.
Ted Cruz
If the kid who ran to his mommy when he wouldn't get his way somehow wound up as a senator in the state of Texas, it would be Ted Cruz. The obvious posturing on both the Senate floor and Twitter is nothing more than a show to provide the illusion that he's a big strong man standing up for the American people. The beard's not fooling any of us, Ted.
He's a pathetic RINO that bends the knee at every opportunity he gets. At first, he stood with the reality that January 6th wasn't anything like the Democrats were painting it to be - but on the one year anniversary, he leapt at the opportunity to bend over to the authoritarian left by calling J6 "a violent terrorist attack on the capitol." Nice one, Ted.
Let's not forget about the time he lead the charge in investigating the obvious fraud from the 2020 election, only to gleefully bend over yet again three months later by calling Trump "reckless and irresponsible" for attempting to prove his claims of election fraud. Good one, Ted.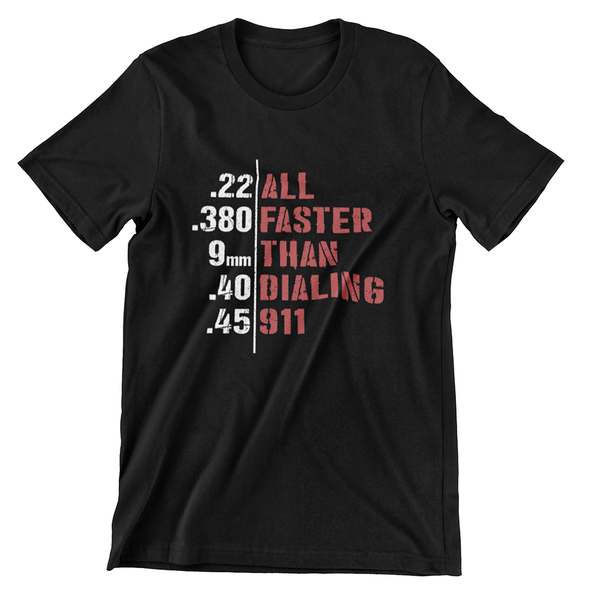 All Faster Than 911
Tee & Hoodie
Ships from Edison, NJ
Available in men's and women's sizes
SHOP NOW
Mike Lindell
The 'My Pillow' guy has been a constant target of humiliation tactics from the left, which is usually a dead giveaway in and of itself. This breeds a sense of empathy from right-leaning Americans to not only listen to the nonsense that comes out of his mouth, but also buy his pillows that really aren't anything to brag about.
All throughout the 2020 election fraud debacle and the following months, this clown was telling people to 'Trust the Plan' and that Trump will be reinstated on multiple occasions - all of which obviously never happened. He's consistently lied to the American public and leveraged serious issues to sling more pillows.
He's worth $50 million and will say anything to make another buck.
Michael Flynn
A cornerstone personality of the insanity that was QAnon, General Michael Flynn lead millions of Americans astray with a copy/paste of the Bolshevik counterintelligence operation called "Operation Trust". From 1921 to 1926, this operation aimed at neutralizing communist opposition by weaving a fairy tale that a powerful group of high-level military personnel were secretly working behind the scenes to stop the communists' takeover. This lead to anti-communists exposing themselves, letting their guard down, and blissfully walking towards their destruction.
Sound familiar?
Polluting Twitter and Parler with phrases like, "Trust the plan", "Nothing can stop what is coming", and "White hats in control", Michael Flynn was the de facto leader of the QAnon psyop, and just like Lindell, lied to the American people on multiple occasions that "There is no doubt in my mind that President Trump will not be unseated". When that didn't happen, he swore he would be reinstated... and it goes on.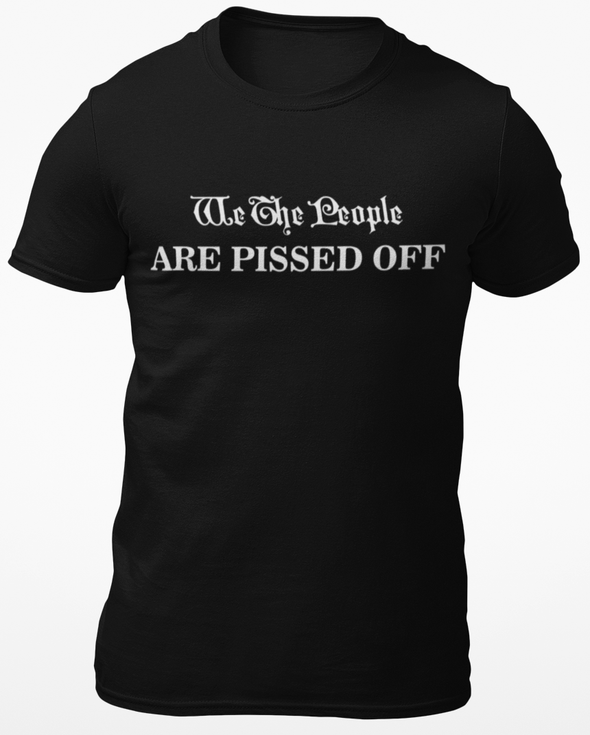 We the People are Pissed Off
Tee & Hoodie
Ships from Edison, NJ
Available in men's and women's sizes
SHOP NOW
Rand Paul
Paul has been "sparring" with the criminal Tony Fauci for the better part of two years. In that time frame, he has accused the mass murderer of lying to Congress, demanded an investigation into his crimes, and even called for him to be jailed.
Well, has any of this happened, Dr. Paul? Why not?
It's obvious to anyone with more than two brain cells to rub together that the Fauci v Paul debacle is just another distraction that will result in - you guessed it - nothing. Paul is nothing more than a fake putting on a show for the camera. I'll eat my words if he actually takes any meaningful action against the psychopathic Tony Fauci, but after two years of the same, it's safe to say he's another idiot lying to freedom loving Americans.
Think Critically
When a politician or leading voice in the patriot movement tells you everything you want to hear, be suspicious. The right wing media and independent media outlets are absolutely infested with deep state operatives filling the people's brains full of nonsense while their country is stolen right before their eyes.
Demand more from your leaders. Better yet, if you can't find one that you trust or agree with, become one.
We are in the end of the beginning stage of this calculated collapse of American society. Are you going to listen to a pushover doormat like Ted Cruz, or someone who rubbed shoulders with Obama like Mike Flynn?
Or are you going to come to your own conclusions and reclaim your power? The fate of the world rests on your decision. Choose wisely.
Justin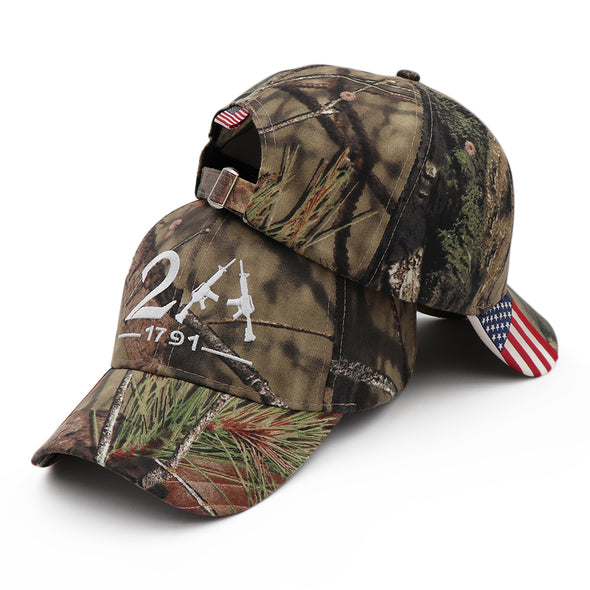 2nd Amendment Hat
3,600+ five star reviews
Ships from Edison, NJ
SHOP NOW