It goes without saying that many Republican politicians are nothing but RINOs (Republican in Name Only), but some are more cunning than others.
Let's take Texas Governor Greg Abbott as an example; on the surface, Governor Abbott appears to stand by Republican and Conservative values such as anti-abortion, pro-border control, and pro-vaccine choice.
Although these are critically important values to uphold, his actions (or lack thereof) outlined below could reveal that this man is nothing more than a wolf in sheep's clothing.
Let's take a hard look at Governor Abbott and try to make a judgment for ourselves:

Although the Biden Administration is playing a massive factor in the disaster that is the Texas/Mexico border, the responsibility ultimately falls onto Governor Abbott's hands.
Although he seems to make grand promises and casts the illusion that he's doing everything possible, he does nothing more than posture for the media and place the blame on Biden.
In June 2021, Abbott directed $250 million state funds towards a down payment for Texas' border wall, but places like Kinney County haven't seen any changes made. In an interview with Texas Scorecard, County Attorney Brent Smith stated the following:

"The Governor says one thing, but doesn't actually provide resources to the people on the ground and counties… To this date, we have not received any assistance. If someone walks across the border right now on foot, and they avoid the highways, there's nothing in front of them"
Another report from Texas Scorecard highlights the fact that to this day, Abbott has not sent any National Guard troops to the county. The overworked Sheriff's Department has had to rely on help from citizens, neighboring counties, and potentially Oklahoma.
We the People

Are Pissed Off Tee
Available in men's and women's sizes
Ships from New Jersey, USA
shop now
2. He's Against Gab, a Free-Speech Social Media Platform
In case you don't know, Gab is a social media platform that values free speech over anything. Gab's dedication to upholding the first amendment has resulted in their app being banned on both Android and Apple devices, blocked from using any and all credit card payment gateways, and endless slander from the media. Big Tech hates Gab and that's why we love it.
Earlier this year, Governor Abbott held a press conference announcing a bill reportedly aimed at fighting antisemitism and was quoted as saying;

"Anti-semitic platforms like Gab have no place in Texas and certainly do not represent Texas values."
You can watch the full video below:
If you spend more than 5 minutes on Gab, you will see that it is obviously not an anti-semitic platform, but rather a platform that fiercely defends the right to freedom of speech.
Naturally, not everyone has good things to say on Gab; but to have our right to freedom of speech, everyone else must have it as well. Gab founder Andrew Torba released the following in response to Abbott's ridiculous slander:
"Gab is not an "anti-semitic" platform. We protect the political speech of all Americans, regardless of viewpoint, because in this age of cancel culture nobody else will. That means unpopular viewpoints may be found on the site. 





The enemies of freedom smear us with every name in the book because they hate America and they hate free speech. It's a shame to see a GOP politician fall for this trap when conservative values are under sustained attack all over the country."
(You can read the full statement here.)
This begs the question; if Gab represents freedom of speech, but Governor Abbott states that Gab "[does] not represent Texas values", what is he saying Texas' values are?

By that logic, he is stating that Texas does not value the First Amendment. I can think of 29 million Texans that would disagree.

P.S. Right Wing Gear is on Gab! Give us a follow below: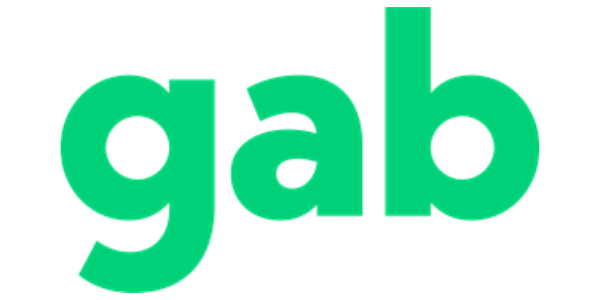 1. Fake Ban on Vaccine Mandates
First and foremost, Right Wing Gear will never tell you to get or not to get the COVID vaccine. We are firm believers that it is your personal choice and no employer or government body can force you to put anything into your body.
On the surface, Governor Abbott creates the illusion that he's taking action to prohibit employers from mandating vaccines as a condition of employment through Executive Orders.
In reality, Executive Orders mean little to nothing; to truly take action to protect Texas citizens' rights to bodily autonomy, legislation must be introduced.

In mid-October, the Republican Party of Texas called on Governor Abbott to order a fourth special session to address the issue of companies defying Abbott's E.O. banning vaccine mandates. A fourth special session is required to prohibit vaccine mandates through legislative-enacted statutes through House Bill 168.

Abbott stated that the fourth special session is not needed at this time even though his citizens' livelihoods and right to bodily autonomy are under full assault.

Shall Not Be Infringed
Cotton Tee
Available in men's and women's sizes
Ships from New Jersey, USA
SHOP NOW
Not an Enemy, Not an Ally
Look, Abbott isn't anything like Andrew Cuomo, but he isn't the man he's propped up to be either.
Playing follow the leader and standing by our political party regardless of their actions is what got us into this mess in the first place.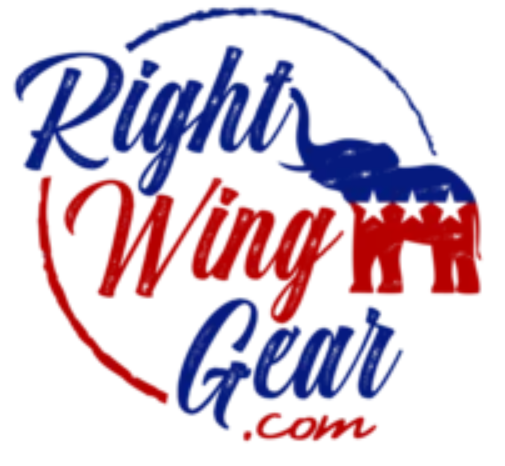 Instead, we need to do our own research and hold our leaders accountable for their actions or lack thereof.
Thank you for reading, God Bless America
Justin | Right Wing Gear
Lions Not Sheep

Cotton Tee
Available in men's and women's sizes Ships from New Jersey, USA
shop now